Who are we? Why do we love what we do?
And more to the point, why will you love what we do?
Easy to work with. Easy to install. Easy to maintain.
We make it easy to look like a rockstar.
Our Mission
Primo Poly is a manufacturer of high quality protective coatings. We provide environmentally responsible protection for buildings, equipment, infrastructure, marine structures, tools, walkways, and more.
Our Promise
We deliver on-time and on-budget solutions for common waterproofing and protection issues faced by facilities and municipalities. Our technical representatives support every application with on-site visits*, job site reports, and a positive, can-do attitude.
Our Essence
At our core, Primo Poly uses imagination, creativity, and dependability to repeatedly craft formulations and systems which outperform traditional waterproofing methods.
Our Vibe
At Primo Poly, we make greatness. We know the product is top-notch, and we have fun turning everyone we meet into long-term, hardcore advocates for our products. It's easy when it's Primo.
* – on-site visits available upon request.
Breaking It Down
So yeah, we've told you what we do, and you may know exactly how we can help you out, but here's a little more info about us, just in case you're curious.
The Reason
We started this company because we knew it was possible to provide the highest quality materials combined with world class customer service. It's not rocket science, but it does take a level of commitment that some manufacturers don't see as meaningful to their bottom lines.
In fact, we've been right where you are, looking for a solid, dependable manufacturing company who will have your best interests at heart throughout the entire process, from specification to installation to maintenance.
Here at Primo Poly, we have decades of experience dealing with unique install conditions, tricky substrates, harsh environments, tight timelines, and bad weather. We figured with our knowledge and the right materials, we could make life easier for our customers. And what do you know? We're doing exactly that.
Installation, poly over metal roofing
Resources You Can Count On
We know it's important to keep up with changes in the industry, and to always  provide the up-to-date information our customers need. Our website has a repository of technical documents, drawings, bulletins, and case studies showcasing current products and previously completed installations.
The Advantage
When beginning a project, one of the first steps is to confirm any specifications. Because we've been involved in literally thousands of projects, we can help select coating systems that meet or exceed specifications for nearly any type of installation. We'll work with you to get your requirements, and then help you get exactly what you need for your particular job.
Another critical step of any project is ensuring successful installation methods. This may sound like a given, but it's extremely important, and you'd be shocked by how many companies only pay lip service to quality assurance.
Our technical resources are available to you around the clock for job set up and preparation, proper material handling and mixing, installation techniques, and troubleshooting along the way. We'll even send out a technical supervisor to your job site to train your team, with tips and tricks and our best practices, if requested (fee applies). That's the Primo advantage.
The Bottom Line
In the end, what's important to you is what's important to us. We're not going to try to sell you something you don't need or want. We can't stand it when that happens to us, and we figure you're not interested in that either.
The Guarantee
Imagine your next project. Now consider how much easier that project could be with a manufacturer who really cared about quality. We are that manufacturer.
And yes, we do have a Warranty program, in case you need it. Of course, we also know how good our products are, so we have no worries standing behind them.
The best part is, once you've used Primo Poly protective coating systems, you won't have any worries standing on top of them.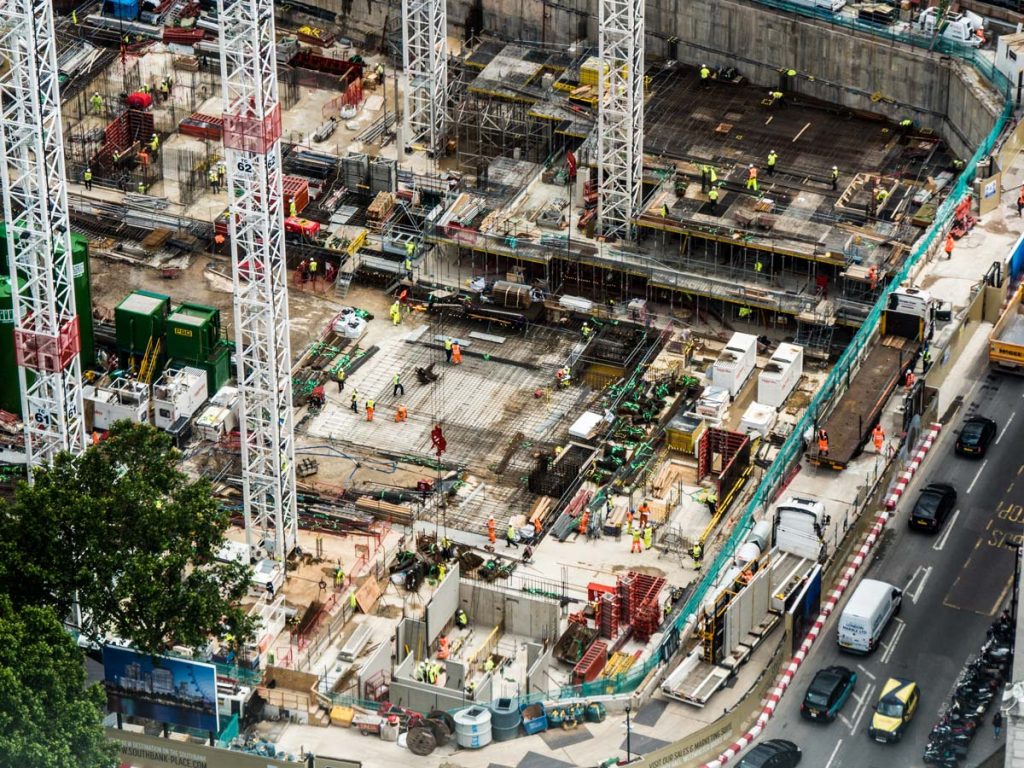 Tired of worrying if your manufacturer is going to get your materials to you on time? Or if they even have a product for your application? If so, try getting something easier in your life.